Udsigten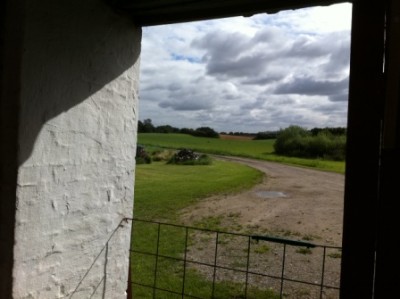 På vej ud efter posten, har jeg den fornøjelse at der står to rådyrkid, lige
ude på marken ud for vognporten.
Tiden står stille, jeg lister ind efter mobilos for at tage disse billeder.
Længe står jeg og nyder udsigten, de to sortsnuder kommer til, sætter sig
og nyder også udsigten, logrer piver en lille smule, og er fuldt ud klar over
at de to kid bare skal have lov til at græsse der ude på vores mark.